We Buy - Guide to
Selling Your Machine
Selling Your Machine
We Buy more than 500 units each year
Nine Advantages of
TOKU WORLD's Buying System
Quick Response

Free Machine
Appraisal

Highest Payout

Cash Basis
Settlement

Transport Service

Company Logo
Removal

We Do All the
Paperwork
(Name change)

Various Types of
Machine

Any machines,
Any condition
TOKU WORLD is the Professional
Exporter with Significant Experience!
To almost all countries in the world!
Mainly to Asia but to North America, Russia, Europe, Africa, Oceania and Middle East
Easy Steps to Selling your Machine
1

Contact us

* "Appraisal Request Form" at: URL http://www.tokuworld.co.jp
Tell Us Which Machine You Own - Please fill out the "Appraisal Request Form" with the information on your Machine you'd like to sell.

Type:

Excavator

Make:

Hitachi, Komatsu, etc

Model:

ZX135・PC78,etc

Serial No.:

00001

Hour:

5,000hours

Specification:

Crane, Piping, etc

Machine Details

2

Machine Appraisal Review

We will notify you of the
Rough Estimate.

3

Machine Inspection

Upon your request, our inspection experts can visit you to inspect
the Machine.

4

Offer the Final Buying Price

After inspection, our final buying price will be notified to you.
Quotation can be issued upon your request.

5

Finalize the Sale

Upon mutual agreement, a Formal Purchase and Sale Contract will be exchanged.

6

Payment & Machine Transfer

We will complete payment on or before the machine transfer.
The necessary documents such as Certificate of Title Holder Transfer, Vehicle Inspection Certificate shall be prepared by a seller.
Please feel free to ask us if any.
Privacy Policy
We will take All Possible Measures to ensure the ensure the Management of Personal Information.
Personal Customer Information/ Data will only be used for carefully controlled negotiation purpose.

Your company logo will be removed from the machine after
it arrives to our yard.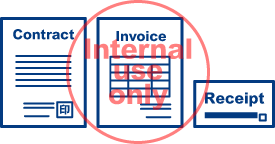 We will take All Possible Measures Keep the Contract Related Documents in the Most Secures Place.
When applying by fax, please download the Appraisal Request Form on the right. Our staff will contact you by return email/call.
You can upload the photos at the bottom of this page or send us by LINE
if you have a LINE account.
Please scan the QR code on the right and add us on LINE,
then send the photos to us.